Welcome to my website. I have many identities allowing me to be who I am.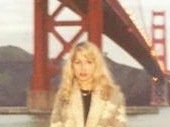 Writer - I've enjoyed writing for as long as I can remember. I write poetry a lot. Poetry is my release of emotions. I like the challenge of rhyming words and making the poem sing. I also write free verse as well. I feel better after writing poetry even if it's an angry poem. The poem is an extension of me like an extra appendage. I love creating characters. I daydream all the time about various situations and stories. I use people, whom I find intriguing, as dolls acting in a play. I mix them together sometimes to see what comes out of it. I love pretending to be other people just to see what it's like. I can accomplish that by writing about it. I am not an oral person. I don't talk a lot so writing is my avenue for communicating with the rest of the world. I never stop thinking; there's always words rolling around in my head. I like researching items to put a document together. I like telling and showing people what I think although sometimes I'm embarrassed by what I write. I get nervous no one will like it or think it is strange or useless. I even like editing and proofreading other people's work. Take a moment to visit www.integritycreativebusiness.com. Please view my portfolio at www.connieschlosberg.crevado.com.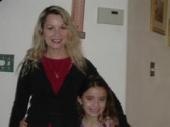 Student - I've just reached my aspirations of getting my bachelor's degree. I'm proud to say that I have a Bachelor's Degree in Letters, Arts and Sciences from Penn State. All of my favorite subjects! I've been trying to claim this identity since I graduated high school, but life got in the way. I want to learn and be an educated woman. I've always liked school and loved the challenge of being back at school. I read and write a lot. I study different subjects because my interests are diverse.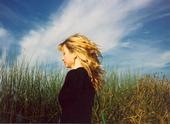 Artist - I've always been a huge fan of most types of art and proudly boast about my membership to the Colorado Springs Fine Arts Center. Art has always held a special place in my heart. My father in his younger days sketched and sculpted many designs that encouraged his career as a lighting designer. I enjoy walking through galleries wondering what the artist was thinking and escaping into the picture frames. My daughter has taken classes at Bemis Art School next to the Fine Arts Center. Her craftiness has provoked me to create art myself. I have not played seriously with this creative form yet. The placidness of working with my hands is quite enticing. I know I'm not skilled in the field but wish to be able to put the images in my head to canvas. This new avenue may be another object of my desire stirring up another facet of me! However, photography is one art form that I have embraced for many years now.

Come visit my flickr page at www.flickr.com/photos/connieschlosberg

I also sell my newly discovered artistic endeavor – ArtBoxes - on Etsy. Isn't that a wonderful site? Please support artists both near and far and visit www.etsy.com

My site is www.etsy.com/shop/gypsyrainstudio

Music Lover - I couldn't imagine life without music. Television could fall into the tarns of the earth for all I care. I have eclectic taste in music. I listen to most anything but I really like hard rock, blues, folk and reggae. I know those are strange combinations. However, I feel at home with the crowds they draw. I like music with messages. Some of the poems I write are actually lyrics to music I sing in my head. I listen to music at all hours of the day. I enjoy attending concerts especially outdoor ones. Red Rocks amphitheatre is one of my favorites. I've gone there with my family and sat upon a blanket under the stars and monoliths listening to some good tunes. I feel free when I listen to songs. My mind wanders and I can be anyone, anywhere. I also like singing so I'm always humming or singing a tune. I encourage my daughter to listen to music and she just loves it. I love writing and discovering new music.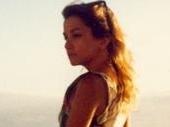 Yogini - If Art is my religion and Mother Nature my church, then yoga is my ritual. I practice yoga which emphasizes a vegetarian diet. Yoga makes my body elastic and my mind fantastic. The fluid dance of yoga puts my body in motion and mind at ease. I can't think of any other way to start my morning. My beliefs are worldly. Yoga accommodates them. Since practicing yoga, I am better able to tend to things without judgment and with a kind heart. Don't get me wrong. I am far from perfect but yoga reels me in. Keeps me stable. I eat healthy because I like the way it makes me feel and look good. I don't eat meat but I do eat dairy products. I'm not sure why. One day I vow to be a vegan. I'm not crazy about killing animals to eat them, but I'm not as passionate about it as I used to be. I would be a hypocrite since I wear leather shoes. I need to be more mindful of it.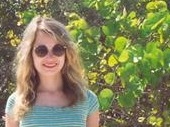 Puppetmaster - Poetry is an unusual art where most of the time the giver is also the receiver. It's the inspiration that fills your breath and life lives outside of it. When you relive your emotions through poetry you are experiencing the fire or numbness that empowered you to feel it in the first place. Its soothing rhythm comforts you like a favorite lullaby that would whisper in your ear as a child. This comfort bridges the message between the poet and the poet's audience. Sometimes the prose is your intimate companion but usually it's your brat. The prose is your catalyst; it transcends you. Reveal it and the world sees your soul weeping, which is why most poems remain private. The art of poetry discovers oneself as its own religion. The journey is the verses that play with you in exchange for your sanity. Once you collect it and engage it and mold it, you find relief that forms a pathway to freedom.

I never feel like I belong. A part of me is dark and mysterious. Most people do not expect this side of me. Everyone sees a perky, sweet cheerleader. I actually like this persona because I feel stronger, more powerful by being this way. It's where I draw my energy from. I can get down and dirty with the best of them. I'm rebellious in my thoughts not always my actions as I would like. I don't circumscribe to anyone's influences. Some days I think I'm a queen in the underground. A lot of my poems and writings are from this side of me. It's my way of sticking it to the world.

Please feel free to look around. Thanks for visiting my website. You may contact me via my Contact page.

Like my Facebook page at http://www.facebook.com/pages/Connie-J-Schlosberg/24427455655

Follow me on Twitter at https://twitter.com/#!/CreatingConnie

Connect with me on LinkedIn at http://www.linkedin.com/pub/connie-schlosberg/40/234/536

Hang out with me on Google + at https://plus.google.com/113249680047052668486/posts

Namaste - The light within me honors the light within you. Enjoy your day.